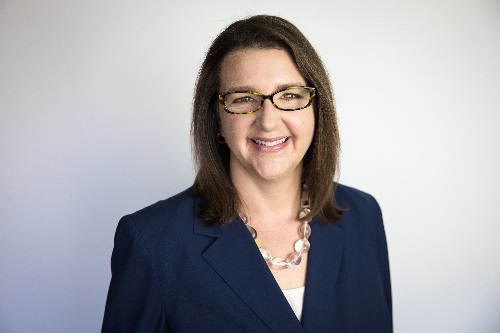 Jennifer Leuer
President, Partner Solutions
Experian Consumer Services
Job description
Jennifer Leuer is President of Experian Consumer Services' Partner Solutions business unit, which provides a spectrum of white-label and co-branded services that enable partners such as American Express, USAA, McAfee and others to acquire new customers and enjoy a higher-value relationship with their customers. Her responsibilities include overall leadership and strategic direction, growth initiatives for existing clients, and developing new business. Most recently, Jennifer led the $300M acquisition and integration of CSID. Through the integration, she unified CSID with Experian's Data Breach and Affinity businesses, which are now collectively known as Partner Solutions.
Job history
Jennifer first joined Experian in 2002 and then again in 2014, and has held various senior leadership positions throughout her time with Consumer Services. She rejoined in 2014 to lead the resurgence and evolution of ECS and its Partner Solutions business. Prior to serving as President, Jennifer spent nearly three years as a General Manager at Auction.com, where she led the consumer-to-consumer residential and commercial real estate groups. She was recruited there from Experian to disrupt the traditional consumer real estate transaction, and was responsible for creating online businesses that transacted more than $250M in premium property value. During her first tenure at Experian, Jennifer was General Manager of Protection and launched ProtectMyID. She was also Senior Vice President of Product, Mobile and Membership, and led roles dedicated to Strategy, Compliance and Risk Management. Prior to joining Experian in 2002, Jennifer led marketing communications for ConsumerInfo.com, which was later purchased by Experian. Her early career began in the newspaper publishing industry as a reporter.
Accomplishments
During her tenure with Experian, Jennifer has been instrumental in the creation and growth of Consumer Services as well as the current turnaround of Partner Solutions. She has launched multiple products, led two acquisition integrations, and was accountable for creating membership retention and growth strategies across multiple businesses. She is a four-time Elite winner, a passionate mentor with both the Experian Business Network and Women in Experian programs, and an executive sponsor of Experian's partnership with the University of California Irvine Merage School of Management. Jennifer currently is sponsor for the Women in Experian North American program, which she has expanded to include development opportunities specifically for female executives and intentional outreach to encourage participation from male colleagues. Jennifer also sits on the Board of Directors for BigRentz, the nation's largest online equipment rental marketplace based in Orange County.
Education

| | |
| --- | --- |
| University of California, Irvine | Masters of Business Administration |
| California State University, Fullerton | Bachelor of Arts, Communications |
Board Service
OCTANe, Executive Committee
OneOC, Board Secretary
BigRentz, Board of Directors