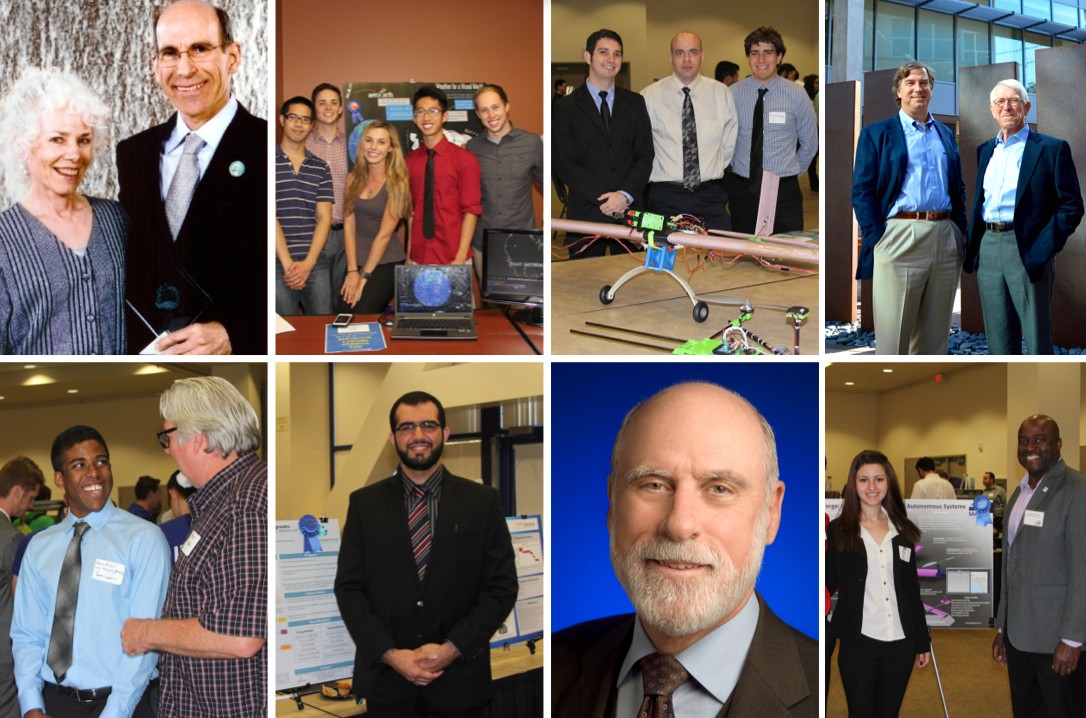 Join us for Ingenuity 2015
This showcase event features the top student innovations from both the Donald Bren School of Information and Computer Sciences and The Henry Samueli School of Engineering at the University of California, Irvine
When
May 27, 2015 (Wednesday) from 5 to 8:30 p.m.
Where
Arnold and Mabel Beckman Center, located at 100 Academy, Irvine, CA 92617. Click here for directions.
Highlights

Eight student teams from each school will demonstrate their award-winning projects.
Vinton G. Cerf, Vice President and Chief Internet Evangelist, Google will deliver the keynote address.
Donald R. Beall and his son Kenneth L. Beall and Paul Butterworth and his wife Jo Butterworth will be honored for their generous commitment to the schools.